KOTM MAY-JULY

Printed From: Lyrical Assault
Category: Community Forums
Forum Name: LA Magazine
Forum Description: LA Magazine
URL: http://www.lyricalassault.co.uk/forum/forum_posts.asp?TID=45188
Printed Date: 26 September 2018 at 4:41am


Topic: KOTM MAY-JULY
---
Posted By: SELF ACTIVATE
Subject: KOTM MAY-JULY
Date Posted: 12 July 2017 at 4:56am
---
Sorry for the wait like Drake. Let's get it!

MAY & JUNE


Topic: http://www.lyricalassault.co.uk/forum/kotm-may-june_topic44915.html" rel="nofollow - S.W.O.R.D. (Click)

The Participants:

The Rap Daemon
Okay, so here's a guy that doesn't believe in wasting time or making excuses. He sees a topic that peaks his interest and gets straight to work. Within only a matter of hours of the KOTM being posted Rap D already had a verse typed up and prepared. A procrastinator he is not. In any case, his S.W.O.R.D. application seemed to have drawn its inspiration directly from one of the greatest assassins we've seen since the creation of the video game console, which is none other than Agent 47 from The Hitman franchise and fame. He spends a good portion of his verse explaining to us what makes him such a one-of-a-kind killer. And honestly after giving his submission a thorough read through, I am inclined to believe he might just be everything he portrays himself as. All in all, Rap D gave us a solid effort this time around. Although, some readers thought he should have used more of the allotted timeframe to perfect or tighten up his rhymes. However, judging his verse strictly on what he wrote, I for one, think he did a pretty good. Anywho, check out the intro and link down below and let Rap Daemon know how you feel about his entry.

http://www.lyricalassault.co.uk/forum/kotm-hitman-the-perfect-hit-man-kotm_topic44917.html" rel="nofollow - Hitman: The Perfect Hit, Man


After the downfall of The Agency in 'absolution'
I have no way to see my great belief of revolution
Against the cruelest of world leaders in my immense n ruthless
Ways I preached, it's no game to me so now this is attribution
To a code that reads 47, I will do this by the S.W.O.R.D.
I am tuneless in coolness but I view the putrid as a chord
To root this astuteness in to being a crucial line to board
Right up against their front, from behind and inside I am brutal by accord



Neek
It is always a pleasure to read the work of a true veteran. Especially one as lyrical and experienced with the keys as Neek. From the moment you read his first line you already know you're in for a treat. The O.G. kicks his verse off by detailing his Highlander-esque immortality but, then he quickly shifts gears and paints a picture of S.W.O.R.D. being a League of Shadows type of organization, this is before he finishes things off by describing his initiation into the deadly clan being contingent upon him executing the legendary icon of martial arts -- Bruce Lee. As you can tell by my simple synopses Neek's verse was on the high end side of originality. While his writing mechanics were incredibly stellar from start to finish. Impressive stuff. Check it out for yourself.

http://www.lyricalassault.co.uk/forum/kotm-like-water-kotm_topic44921.html" rel="nofollow - Like Water


economics, the plot is - condemning communism
China to become a problem for 'em, clock it tickin
whats my involvement? I get the hollywood ticket
can't label a country as rotten and viscious
if 1 of their own is loved as holidays and christmas
Bruce Lee gets a bodybag before vietnam is finished
thats my calculated mission, so im california livin'

followed him, never for long, just momentary visits
slowly showing characterics of a growing sickness
bound for Hong Kong, I was going on offensive
routine to the dentist, slipped syanide in syringes
later that night, at 9:59, pronounced dead in minutes

I finished my task, restored order to the worlds interest
been sword ever since, and ive



KOTM 4 May/June: Neek!

What can I say? Both writers did their thing, but I feel Neek had the better mechanics of the two and a more original and fascinating take on the topic. Props to both participants for their effort and congratulations to the winner. Well, deserved.

JUNE & JULY


Topic: http://www.lyricalassault.co.uk/forum/kotm-june-july_topic45042.html" rel="nofollow - Look Closely (Click)

The Participants:

CUBA
You know the KOTM is lit anytime you get the captain of the ship on board (pun intended). So long story short Cubes absolutely annihilated this topic. His attention to detail was off the charts as he seemed to leave no stone left unturned. Not only did he manage to dedicate a few line to every character pictured, but more impressively he did so while providing rich backstories and haunting personalities in a minimum amount of bars. In fact, his entire verse came across as highly entertaining and disturbingly realistic ... well, in a Alfred Hitchcock kind of way. In terms of technical skills there wasn't many boxes left unchecked. In a nutshell, Cuba got busy with the concept and gave us all a friendly reminder of just how elite this general can be when he decides to put his fingers on the keys. Salute.

http://www.lyricalassault.co.uk/forum/kotm-catching-fire-kotm_topic45053.html" rel="nofollow - Catching fire


The cart jolts, sparks vault, mother grabs her child's hand
Father too concerned with eyeing up the waitresses thighs and…
Thinking wicked thoughts, if only he knew then
What that waitress used to do to crude men!!
Get that kitchen knife, hold it hella hard
And cut up dumb punks like an old credit card
The train rolls on, picking up, gathering speed
They're all about to get smoked like African weed
That dumb fuck at the back got distracted
Left a tea towel on the stove and that's not an action
Far from dire, like bitch, that's a pyre
And now it's like the Hunger Games, catching fire
Panic setting in as the smoke's billowing
Hope glimmering, as they rush to smash the windows in
Then they made that fatal mistake…
Blind Man bluffing grabbed at the emergency brake



Crimson Juice
Welp, it was only a matter of time before we got a KOTM verse from the only member more liked than myself. "Sammy?" No! "Alice?" No! "LP?" No! "Endeez?" Jesus Christ! Okay, I get it. There are a lot of people more liked than me, but in this instance I was specifically referring to none other than L.A.'s very own superhero of feedback, Crimson the Juice Man. Talk about being bountiful in substance, this dude has it by the boatload. Even in a piece dedicated to the freaks Crim was able to give a subtle, yet impactful moralistic message while at the same time build a unique and interesting narrative around his submission. Not only was his verse engaging but it was also entertaining in its playwrite approach and structure. However, what I appreciated most about his joint was the precision when it came to meter and tempo. You can this guy is a poetic traditionalist at heart. Wondering what I mean? Here, have a look for yourself.

http://www.lyricalassault.co.uk/forum/kotm-ripleys-sushi-bar-kotm_topic45154.html" rel="nofollow - Ripley's Sushi Bar..



(The Choking)
Believe it or not,the clattering plates was the rattling of someone's fate,
Waitress splattering blood like bait as each downswing chop agitates,
.
.
.
(publics Acceptance)
Under lock & key is where these freaks should be I've heard the public say,
But I disagree,even geeks need to make money as we all have bills to pay,
Ben the sandbag who has no limbs,still has style being propped up on Timbs,
See these ppl are already payin for their sins,I wonder if you have tougher skin,
OK let's begin the questioning,are you naturally ugly or is it your previous kin?,
Believe the masses ideology is pathetic,i didn't choose this state it's all genetic,
Hop inside you'll see i also diabetic,just one day in my shoes & you'll regret it,



Daydizzle89
If there was one person I thought would rip this topic to shreds it was Dizz. I mean, do you guys know Dizz? If so just look at the picture posted above and tell me you think/thought otherwise. Obviously you can't. This KOTM was tailor made for the Sultan of Shock. And as expected the Disturbed One delivered on all fronts, as he plunged us head first into a dark and twisted fantasy so grim even Kanye would need therapy to endure it's PTSD causing side effects . Dizz's tale of an abused child who diced up his mother and fed her seasoned fat to his father was a gripping and insanely visual work of insanity. It was thoroughly entertaining and showcased a high level of mechanical prowess, in particular flow and scheme. Dizz my friend where this KOTM is concerned you have lived up to your reputation. Truly savage and tintilating stuff to say the least. Peep it.

http://www.lyricalassault.co.uk/forum/kotmthe-heart-of-a-motherkotm_topic45112.html" rel="nofollow - The Heart of a Mother

Battered and abused sexually for being naughty
dad read the news with blinders on like he never saw me
If i ever crossed knees, I was beat till i was bleeding
Blood covered walls, kicking and screaming
Pleading for my father to stop it... He he kept reading
I wept and proceeded to take it, left depleted
mistreatment, it never seceded
one late evening, two Lives needed deletion
she was pleased to beat me, i begin dreaming
next weekend, Mommy and me cooked for daddy and heated it
Mommy was the meat and daddy was pleased with
Bobby, dish is delicious what did you use for the seasoning?



KOTM 4 JUNE/JULY: CUBA

This was a hard one. Each participant came with a fresh and interesting perspective and all 3 verses were technically sound. However, I ultimately decided to give the nod to Cubes based on the fact he completely owned the topic and left nothing to be desired. There was not a single image in the picture he failed to explore or give notice to. In any case, props to all who participated and congrats to the winner.

Peace...

-------------

---
Replies:
---
Posted By: Cuba
Date Posted: 12 July 2017 at 12:24pm
---
Great stuff Self...looking forward to the Bloodlines special!!

Hoping more people get involved, Self dropping some amazing topics here and would love us get a series of entries. We had 32 people come along to the IC2 party and I'd love for you guys to be getting more regularly involved with the Open Mic King challenge.

The homie Self is putting in some amazing topics for us, let's return the favour and get verses into the mix.

-------------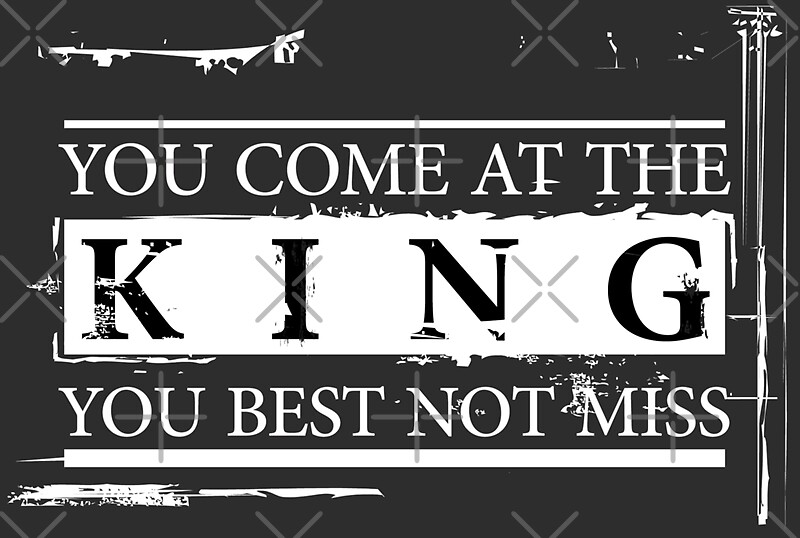 ---
Posted By: Crimson Juice
Date Posted: 12 July 2017 at 12:29pm
---
Congrats to Neek n Cuba here,well done guys but i'll be coming strong for the next
KOTM,solid write up here SELF,thanks for your efforts your really brining something
new with your topic/picture offerings,they do inspire as their vibrant and detailed...
peace.

-------------
"There is no meaning to life,just a nature of life"
---
Posted By: The Law
Date Posted: 12 July 2017 at 12:59pm
---
Congrats to the winners.

Appreciation towards all participants.




Awesome job running the KOTM and on the write ups self.



-------------


Go my Minions!



---